OUR MISSION
Eiva Arts Foundation was established in 2012 in Armenia with a mission to value the role of art globally as well as contribute to the development of arts in Armenia and foster the global recognition of Armenian art. The projects implemented by the Eiva Arts Foundation are special due to their cultural and historic context as well as cognitive and educational content. The unique element and the important feature of  Eiva Arts Foundation lies in the implementation of socially engaged art project, which is used as a tool of advocacy contributing to the upheaval of social as well as individual stigmas and stereotypes also serving as a great educational format. Eiva enhances the role of art in various educational fields not only turning them into innovations but also amplifying the potential of the field to develop both scientifically and economically. Recognizing art's undeniable power as a source of inspiration and invigoration, Eiva Arts Foundation designs and develops projects that revitalize art heritage and brings it closer people. Since its establishment Eiva Arts Foundation has shown works that highlight the value of historical and cultural heritage in contemporary format and how it is penetrated in the art context globally.
---
LEADERSHIP TEAM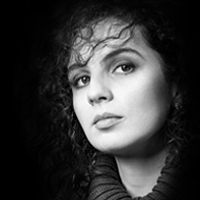 Lia Mkhitaryan
Lia Mkhitaryan is the Co-Founder and CEO of Eiva Arts Foundation. She has worked as a creative leader and project manager at various local and international organizations in the fields of arts, culture, environment, education, media, communications and social entrepreneurship for many years. Business trips to countries with rich cultural heritage all around the world affirmed her world outlook and strongly beliefs in the undeniable power of art to transform the society, awaken the humanity and make the world a better and a kinder place to live in. Therefore, in 2012 she co-founded Eiva Arts foundation to carry on that mission.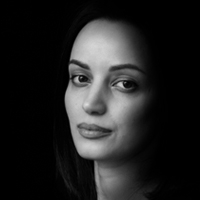 Lilit Stepanian
Lilit Stepanian is the Co-Founder and Artistic Director of Eiva Arts Foundation. She is a leading scenographer and designer and author of various decoration in local and international organizations. In 2016 she was awarded a diploma by the Yerevan Mayor for her dedicated work in the Armenian art. She is a member of the Artists Union since 2006 as well as participant of various exhibitions in Russia, Czech Republic, France, Georgia, Malta and so on. Sharing the idea of valuation of art, she co-founded Eiva Arts Foundation in 2012 which is getting enlarged and broadens the scopes of its activities every year.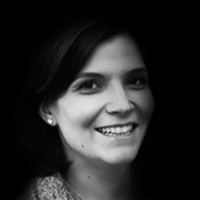 Gayane Ayvazyan
Gayane Ayvazyan is the Director of Initiatives of Eiva Arts Foundation. She has an extensive work experience in an international and local NGO sector. With over 9 years of experience in the field of PR and Communications, she successfully managed public events and campaigns, social and media projects with a focus on education and youth. Gayane is passionate about education, new media and communication technologies. She has joined Eiva Arts Foundation in 2016 with a vision that art can serve as a vehicle to educate and empower youth, thus contribute to the development of stronger communities.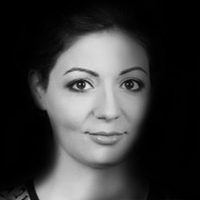 Piruza Harutjunjan

Piruza Harutjunjan is the business development lead of Eiva Arts Foundation. With over 13 years of experience as an entrepreneur and business developer, she is helping companies all over the world to transform and become digital, find new revenue streams and meet the market requirements. Purpose driven business is her passion and the purpose is the world without digital waste – waste of talent, time and potential. She has always been supporting Eiva Arts Foundation with her expertise and ideas and now she has joined the team to enhance Eiva's digital presence, outreach and impact globally.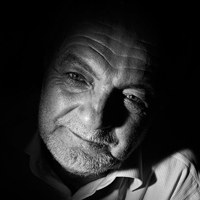 Hamazasp Mkhitaryan (Hamuz)
Hamazasp Mkhitaryan is a prominent Armenian artists and the president of the Board of Trustees of Eiva Arts Foundation. His art is the penetration of the Armenian culture greatly influenced by the renaissance masters. Since 1977 he is pursuing a path of an independent artist running national and international exhibitions all over the world. He actively exhibited hundreds of his works in galleries in Germany, France, Italy, Australia, USA, Canada, Russia and many other countries. Hundreds of his artworks are in the private collections in the USA and Europe. He has been a member of the Artists Union in RA and UNESCO since 1982.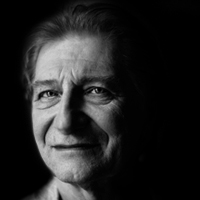 Jussi Bioern
Jussi Bioern is an independent entrepreneur and a member of the Board of Trustees of Eiva Arts Foundation. Jussi has a special connection to Armenia due to his descendance. His Armenian father was adopted by a Norwegian relief worker Bodil Beorn. Jussi's grandmother Bodil has an incredible missionary work heritage for Armenia. She created orphanages in Mush, (Anatolia), Gyumri (Armenia) and Aleppo (Syria) within thirty years of active missionary work. Jussi got connected to Eiva through "Red Hail… because it never ends" project which was a built on a photography of girls taken by Bodil in 1910 in the western Armenia.